Software - Tailored to your requirements
Your requirements go beyond the functionalities of the SAP standard?  

You need individual and innovative enhancements in your existing processes?
Your SAP user interfaces should become simpler, more intuitive and prevent incorrect operation?
Then our experienced and motivated development team is the right contact for you. We implement customized and intelligent solutions that will meet your requirements perfectly. In addition to proven programming with ABAP and ABAP OO, we also support the latest SAP technologies in SAP S/4HANA and SAP Fiori. We attach great importance to good usability in order to make the use of your solutions as easy as possible.
We place much emphasis on effective communication with our customers and aim to be readily available at all times. Customer proximity is very important to us when implementing your requirements. We are convinced that high-quality and sustainable software can only be created in a regular and open dialogue. This agile approach ensures a customer-centric implementation of the requirements, reduces the risks of undesirable developments and creates the conditions for a successful project completion.
Do you have questions about our development services?
Contact: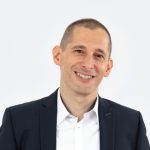 New implementations and enhancements in SAP with ABAP and ABAP OO
Programming of dialogs to simplify SAP processes

Enhancement of existing SAP standard transactions

Conception, design and implementation of SAP Fiori applications
Creation of freestyle and SAP Fiori elements applications

Setup of the SAP Fiori launchpad

Creation of forms
SAPScript and SAP Smartforms

SAP Adobe Forms

Connection and deployment of SAP interfaces
Support of various interfaces such as RFC, OData and XML

We also cover other topics such as the conversion from SAP ERP to SAP S/4HANA. Here, we analyze your existing developments as part of the SAP Readiness Check for SAP S/4HANA Conversion and carry out the necessary adjustments to the technical specifications of SAP S/4HANA.
We look forward to implementing innovative development projects together with you. Contact us!
Unsere zufriedenen Kunden sagen:
Gustav Gans, Gimpel GmbH
Unser neues Management-Dashboard ermöglicht uns...
Erwin Eumel von der Erdbeer AG sagt:
Super gemacht Jungs, gerne Immer wieder!