Introduction and optimization of your maintenance and service processes
We have many years of experience in process consulting and application development in the areas of:
We are also happy to advise you on the replacement of the CS Customer Service module (CS Move program from SAP). After SAP has limited the useful life until the end of 2030, there is certainly a need for action to find an alternative solution for your needs. We can advise you on this and accompany you during the implementation.
Do you have questions about maintenance, servicing or repair?
Contact: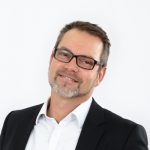 Are you looking for a suitable solution for maintenance and customer service?
The SAP modules Enterprise Asset Management (formerly Plant Maintenance PM) and Customer Service (CS) offer many possibilities and can support you in the area of maintenance, repair processing, optimization of your maintenance planning and in the field service application to achieve your goals.
Maintenance and service processes in the aviation industry comprise various sub-areas that are supported with the help of industry solutions. These include the handling of extensive inspection and maintenance measures with the Maintenance Event Builder, integration in the project system, subcontracting for external maintenance, integration in the procurement processes, or even repair and circulating parts processing for in-house maintenance.
Integration with other processes is extremely important, including spare parts procurement and storage, as well as the integration of external suppliers.
We are experts in integrating your maintenance processes with warehouse logistics (EWM).
Component repair can also be mapped in SAP in combination with extended returns processing. This is used for the processing of customer returns in combination with the follow-up action "In-house repair" or the forwarding to the external repairer. There are already some processes in the SAP standard that can be covered without additional enhancements.
Of course, an efficient way of working in the field of maintenance also includes a fully digitalized handling of maintenance processes using mobile solutions.
Perhaps you are also currently planning to switch to SAP S/4HANA and are considering reorganizing your maintenance and service processes?
Do you need help in implementing these requirements? Then contact us!
Unsere zufriedenen Kunden sagen: