Production Engineering & Operations
Advanced Manufacturing Engineering and Manufacturing Processes
SAP supports the manufacturing process from design to production, forming an integrated solution with SAP Production Engineering and Operations (PEO) that bridges engineering and manufacturing for the first time. One Passion experts help you implementing seamless end-2-end processes from development and design to feedback in production, including change traceability.
In this way, product engineers, production planners, work schedulers and factory workers perform their activities in close cooperation whilst using the same data and communication platform with SAP S/4HANA and PEO.
The PEO process has piqued your interest?
Contact: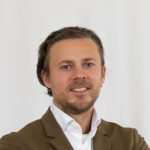 We support PEO implementation and process optimization for...
Companies that create customized and complex products. This can be e.g. companies in the aviation or shipping industry
Companies that produce complex construction machinery or carry out demanding projects in the construction industry
companies that build or operate complex plants
anyone who expects to benefit from PEO
The PEO process starts in development after, usually in PLM, the source or development bill of materials is defined by the engineers. The PLM system is the leading system for development, where the products are created and modified..
SAP PEO takes the new or changed development BOMs from the PLM system and creates the medium for their transformation into the production BOMs.
In the area of production engineering, the PEO product provides end-to-end support for the sub-processes of product structure management, work preparation and integrated change management.
The change folder is the central tool with which changes are analyzed, planned and logged. In addition to bills of material, the change folder is also used to analyze changes to routes, production orders and purchase orders.
Changes in development or assembly BOMs, in documents or in vouchers are displayed with the help of the change impact analysis via SAP Fiori App. Their impact on production is analyzed and summarized in a change master.
By means of the Visual Enterprise Manufacturing Planner (VEMP), a complete BOM transfer is graphically supported, so that forgetting components is almost impossible. A 3D visualization of the most common CAD formats is also possible.
A central function of SAP PEO is the support of production execution. Here, sub-processes such as order management and control, work execution, quality assurance and traceability are mapped.
The newly created or modified production BOMs and routings serve as the basis for creating production orders. As an extension to the SAP standard order control, the PEO production orders with additional MES functionalities support the individual control of activities, (serialized) components and finished products.
Work execution is started from the work center pool or is explicitly assigned to workers by the production controller through the SAP Fiori App "Assign Work". Production workers have access to their personal worklist through the SAP Fiori App "My Worklist". They have the ability to start, confirm, stop or hold up production activities. They can also record defects or perform acceptances.
Worker dialogues guide step-by-step through the production process by providing the production controller with all relevant information in the form of work instructions, quality characteristics, inspection instructions, drawings, etc., including serial numbers.
Product development & production design
Bridge between product development and production processes by transforming product design into production process design

Change management: version-controlled BOMs and routings or production change service

VEMP for D/E-BOM - MBOM




Enables the transfer of the design structure to the manufacturing structure




Facilitates the assignment of components to routing operations




Supports 3D model-based visual handover, quantity-based non-visual handover and hybrid scenarios
Production process design
Creation of version-controlled routings that contain all information for production planning, production costing and production execution

Possible separation between planning and production, bills of material and work plans

Qualification requirements can be predefined for work centers and materials

An integrated change cycle that can use change records to analyze, plan and execute required changes. This allows manufacturing engineers to plan and execute changes to production BOMs, production routes, and production orders directly from the change log app
Production order management
Introduction of an enhanced version of the PP production order

A comprehensive overview of the expected status , the actual status and the progress of production orders as well as operations (including automatic detection of exceptions)

The complex assembly design is primarily designed for complex production in small quantities

Generate defect reports that are tracked by quality engineers who make the final usage decision

Serialized parts are tracked throughout the production process
Production Execution
Work orders and work queues coordinate the actual execution of production, ordering operations and activities

Operators can access their tasks in the work queue. Work can be explicitly distributed to employees through queues or supervisors

Interactive work instructions, visual 3D support, real-time data collection

Integration of mobile scanners

Paperless manufacturing
The PEO process has piqued your interest?
Contact: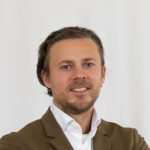 Unsere zufriedenen Kunden sagen:
Gustav Gans, Gimpel GmbH
Unser neues Management-Dashboard ermöglicht uns...
Erwin Eumel von der Erdbeer AG sagt:
Super gemacht Jungs, gerne Immer wieder!