Manufacturing in transition - global challenges
Manufacturing companies face complex challenges every day, including global supply chains, strong competitive pressure or changing consumer behaviour. That's why successful companies need to continuously connect more efficient and effective supply chains with intelligent production processes.
We guide production processes through the increasing changes of global competition and provide you with individually tailored, future-proof and agile solutions to make your processes even more efficient in times of digitization.
Our strength here lies in customer orientation with a focus on end-to-end processes - from the integration of engineering, through production planning and control, to feedback in production.
Do you have questions about production?
Contact: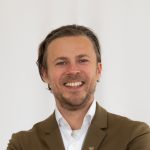 With many years of experience from various supply chain management projects, One Passion supports you in creating an overview of your current requirements and forecast consumption. It optimizes the planning distribution of the time sequence and required resources. This way, your company will always know what needs to be produced in the future and when which material needs to be procured for what.
Our experts support you in analyzing your production processes in order to be able to react faster to unexpected events on the market. With our expertise, we create greater transparency in your production and thus a clearer picture of the order situation and when it needs to be processed. Compliance with delivery deadlines is a key aspect, as is whether sufficient capacity is available or additional resources are required.
Feedback

Durch unsere langjährige Erfahrung in Supply-Chain-Management Projekten, unterstützen wir Sie bei der Umsetzung zukunftsorientierter Technologien zur Erfassung und Verarbeitung der Rückmeldedaten. Hierzu gehören auch Folgeprozesse zur Durchführung von Warenbewegungen und Fertigungsleistungen unter Einsatz von MES-Funktionalitäten.
By linking logistics and controlling, an integrated processing of the confirmation process is possible. Thus, you create an improvement of your inventory situation and a reduction of your warehousing costs.
Optimization

Whether you envisage planning according to lot sizes, production planning in the individual customer segment or make-to-stock production, we help you to create a production plan that is optimized and comprehensive for you over several horizons (both short-, medium- and long-term).
Thus, we enable your company to better utilize resources and optimize the combination of capacity supply and demand. The optimization of planning processes leads to a reduction of planning capacities and to a higher flexibility and reaction to short-term changes.
Do you have questions about production?
Contact: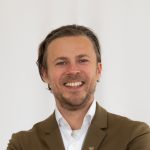 Unsere zufriedenen Kunden sagen: