Hazardous, Made Simple - Hazardous Substance Management with SAP
The Regulation on the Registration, Evaluation, Authorization and Restriction of Chemicals (REACh), which came into force on June 1, 2007, is intended to ensure the protection of human health and minimize the risk to the environment. Authorities decide on possible bans and restrictions on the use of chemicals. In particular, the European Chemicals Agency (ECHA) publishes a semi-annual updated list of substances of very high concern (REACh-SVHC), the use of which is subject to additional requirements. Both manufacturers and downstream users are legally obligated to comply with these guidelines and must register and provide evidence of the substances used.
The SAP module EHS(M) (Environment, Health & Safety) is a modern solution to comply with these directives and offers extensive functions in the area of health and safety at work. Users are supported consistently in the management of master data. This is especially with regard to safety regulations, the adaptation of goods receipt and goods issue processes, and the fulfilment of requirements regarding hazardous substances and goods in storage and transport.
Do you have questions about REACh, SCIP, SDSuite or EHS(M)?
Contact: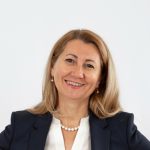 SAP EHS(M) is diveded into the areas
Product safety
Serves to comply with conformity guidelines according to legal requirements, especially when using hazardous substances

Related reports can be generated and filed

Hazardous substance management
Supports the handling of dangerous goods and substances

Ensures legally compliant documentation and use

Structuring the substances according to the specifications relevant to hazardous substances



Waste management
Supports the processes of waste management, recycling and disposal

provides traceability of materials

Mapping of monetary and non-monetary resources

Occupational health and safety
Measures and methods to ensure a safe working environment

Creating of operating instructions

Unsere zufriedenen Kunden sagen:
Oliver Schön von Airbus Helicopters
Mithilfe der One Passion konnten wir unser Gefahrstoffmanagement um Welten verbessern. Absolut zu empfehlen.
Max Mustermann, Geschäftsführer von Aspergis sagt:
Die One Passion ist ein sehr guter Partner. Die Projekte laufen immer Reibungslos und kommen zu sehr guten Abschlüssen.
Auch unsere Kunden sind von der One Passion begeistert.