As an experienced SAP consulting firm and expert in logistics, hazardous materials management, supply chain and finance, One Passion offers company-specific training that targets specific business needs. Together, we find out how we can support your SAP passion and develop your knowledge.
The focus of our courses is on the practical application of the training content. Of course, we take your current level of knowledge into account when creating the training plan.
Regardless of the number of participants, we make sure to answer all questions and address the individual needs of each participant.
To make planning and travel as easy as possible for you, we offer you the option of holding the training courses either at our premises, at your company or online. We would be happy to work with you to create a training concept that is ideal for you.
You have questions about our training offer?
Get in touch with us: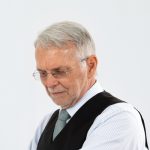 Trainer
Our trainers are experienced SAP consultants with experience in national and international projects.
Training location
You have the possibility to choose the training location yourself and thus gain full flexibility in your costs and time.
Training materials
We provide you with professional training materials that describe the contents and system processes in detail.
Topics & Schedule
The contents and the training schedule will be coordinated with you individually.
Training environment
Depending on your needs, we conduct the training in our SAP S/4HANA system or directly in one of your SAP systems.
Participants
We offer individual trainings as well as trainings and courses for groups of any skill level.
Our know-how at a glance
SAP modules: WM/EWM, FI/CO, SCM, PP, PLM, MM, SD, CS
SAP key and end user training: finance, accounting, logistics, project system, warehouse management.
SAP technologies: ABAP/ABAP OO programming, SAP Fiori, SAP S/4HANA
Special Topics & Processes: REACh, SAP PEO, architecture for SAP Fiori development.
We look forward to your inquiry and will be happy to provide you with a free quote for SAP training.
Unsere zufriedenen Kunden sagen:
Gustav Gans, Gimpel GmbH
Unser neues Management-Dashboard ermöglicht uns...
Erwin Eumel von der Erdbeer AG sagt:
Super gemacht Jungs, gerne Immer wieder!