The quick and easy way to create and submit SCIP dossiers
In the context of Article 9 (1) i and (2) of the "Waste Directive" and Article 33 (1) of the REACH Regulation, companies are obliged to report information on "substances of very high concern in their articles" with a content of more than 0.1% to the European Chemicals Agency (ECHA). This substance information is stored in the so-called SCIP database.
To fulfil the directive, we offer a web-based software solution with our SCIP Viewer & Converter . Using a predefined template, it creates SCIP dossiers in the standardised "IUCLID" format (i6z), enables them to be displayed and subsequently edited. It also allows the dossiers to be submitted to the SCIP database via our integrated S2S interface. Likewise, the dossiers can be stored locally.
The template provided allows the creation of single or multiple SCIP dossiers consisting of "Articles as such" and "Complex Object Components". The template also contains value specifications and helps to fill it quickly and easily and exclusively with permissible data.
Would you like a personal consultation?
Contact: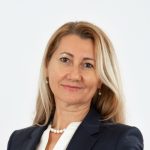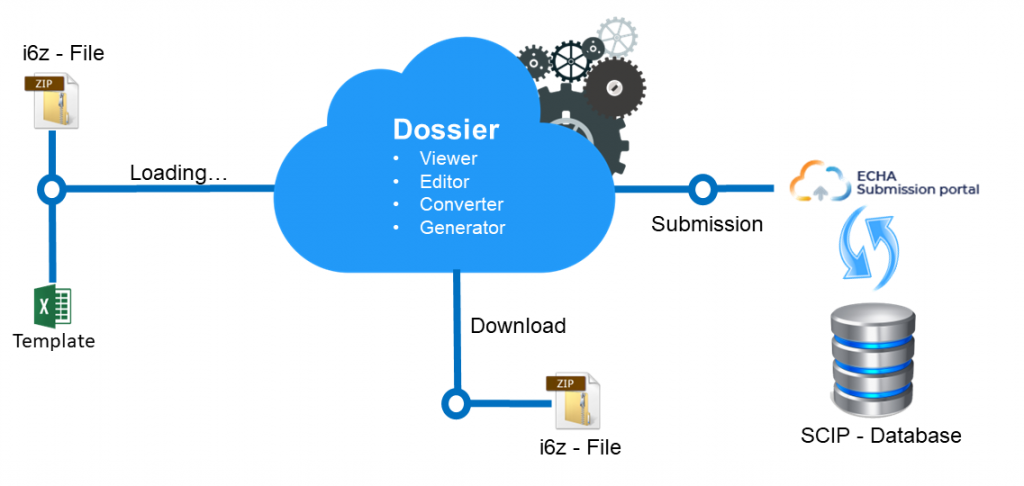 To get a short overview of our SCIP Viewer & Converter, the following trailer is available:
A free trial version is available after successful registration. This only includes the "viewer function" with which existing SCIP dossiers in i6z format can be viewed in a prepared visual format.
To use the full version, contact us at scip@one-passion.com or use the contact form below to apply for a licence. Afterwards, an organisation will be created for you, for which you again deposit your ECHA account data. After these steps, the SCIP Viewer & Converter can be fully used.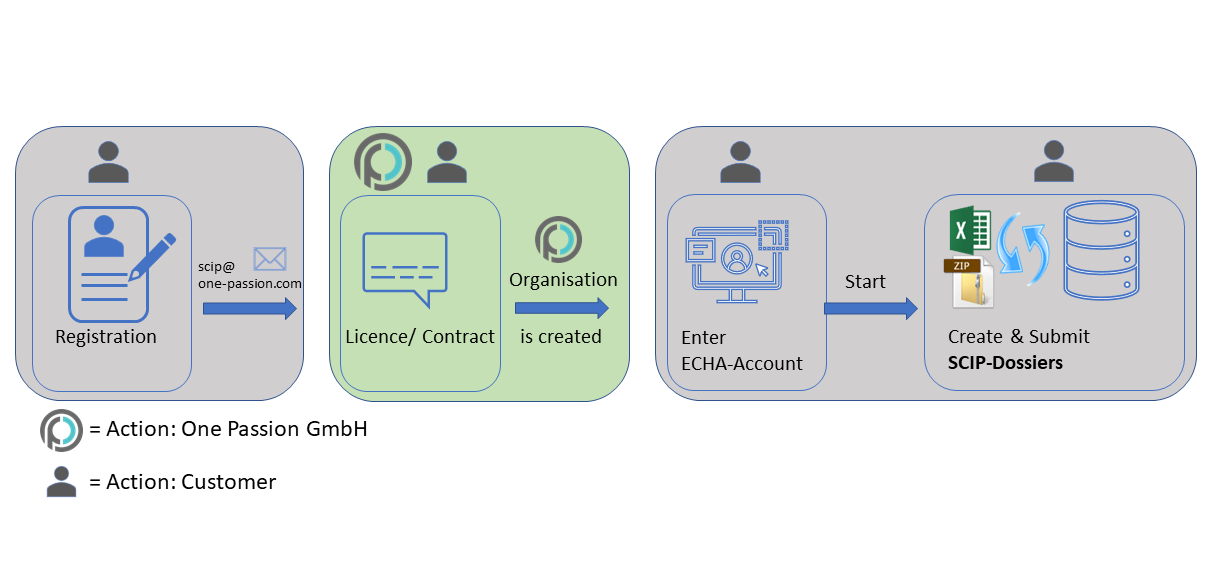 Conversion of data from a template into one or more SCIP dossier(s).
Integrated S2S interface for direct submission of SCIP dossiers
"Viewer" function for existing SCIP dossiers
Download function of converted SCIP dossiers
Adding attachments to SCIP dossiers
Integrated validations and value helps for creation and editing
Feedback and validation for submissions to the SCIP database
Simple and clear user and organisation management
Frequent and automatic updates, e.g. for new picklist entries
Fast and uncomplicated use via the browser